Hello all!
I've missed you!
Well, that's my fault. I disappeared for a while! Sorry about that. 😥 Here's a quick fire recap of what I've been up to:
Work was super busy and I travelled quite a lot but I loved it…
Then I resigned…
But only because I got a job in teaching in Japan! 😎
So I took an 4 week intensive teaching course (CELTA) that ended on Friday! (I literally don't know my grade yet, but I do know that I passed!)
And I'm typing this as I leave Stratford-upon-Avon after an epic wedding reception of two very good friends of mine.
Ahead of me is 3 weeks of travel around the UK!
Then I head off to Japan in less than 4 weeks! *excited* 😀
Thus! I am hoping that I will now be in a position to read a lot more and update this blog at least weekly!
So far, I have only managed a measly 6 books this year, but now I'm free and technically unemployed with a lot of travel time which equals reading time!
Unfortunately, the BookTubeAThon clashed with the last week of the CELTA, but I'm going to do a postponed version from Monday 31st July – Sunday 6th August. My TBR is as follows:
1. Read a book with a person on the cover.
Wishful Drinking by Carrie Fisher (163 pages)
My space mother is awesome and I bought this a while back but haven't got around to reading it yet. I'm rather looking forward to it.
2. Read a hyped book
Red Queen by Victoria Aveyard (388 pages)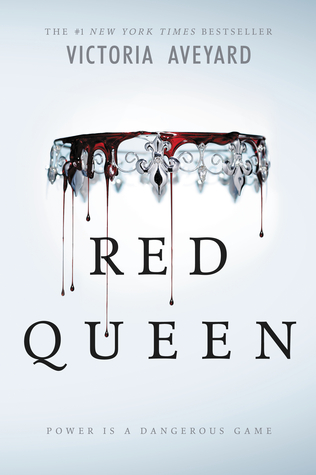 I've heard very mixed reviews about this book, but I own a paper copy (3 for 2 deals are a killer!) and thus I'd like to read this before I head off to Japan as I can't take my books with me! I'd like to see if I think the book is worthy of all the hype.
3. Finish a book in one day
Grammar – The Structure of Language by Rachel Grenon (64 pages)
Having just finished the CELTA course, I realise that as a native English speaker, my grammar is not up to scratch. Thus this book I bought quite a while back will be perfect to brush up on my terminology.
4. Read about a character that is very different from you
Animal Farm by George Orwell (89 pages)
I think all of the character are quite different to me, not only in that they are farm animals, but also in their being models on Russian revolutionaries.
5. Finish a book completely outdoors.
Grammar – The Structure of Language by Rachel Grenon (64 pages)
I've picked this book to fulfil this challenge as well as it's nice and short and I don't really think that I'll have that much of an opportunity to read outdoors if it rains…
6. Read a book you bought because of the cover.
Annihilation by Jeff VanderMeer (209 pages)
This cover just got me. As did the covers of the sequels. Thus, I had to pick this one. I mean, look at it.
Bonus: Read seven books.
I doubt I will read seven books, but my other two books to be read are:
Binti by Nnedi Okorafor (96 pages)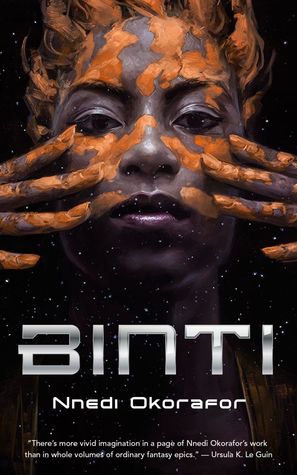 I don't own this yet! So, I'll just have to treat myself. I am really looking forward to this one. SO MUCH.
And…
How to Train your Dragon by Cressida Cowell (240 pages)
I haven't seen the film yet, but I know I'm going to love it. I just had to wait until I read the first one…
And there we have it! The books I've picked are quite short and I'm hoping that this is a good opportunity for me to get back into reading!
That's all for now!
As ever, please leave your comments, questions, statements below!
Geeky love,
SSJ Time Lord